NEW TECHNOLOGY
Custom features such as digital remote controls can make your life a lot simpler. Let us present some of the new technology available for pools and spas.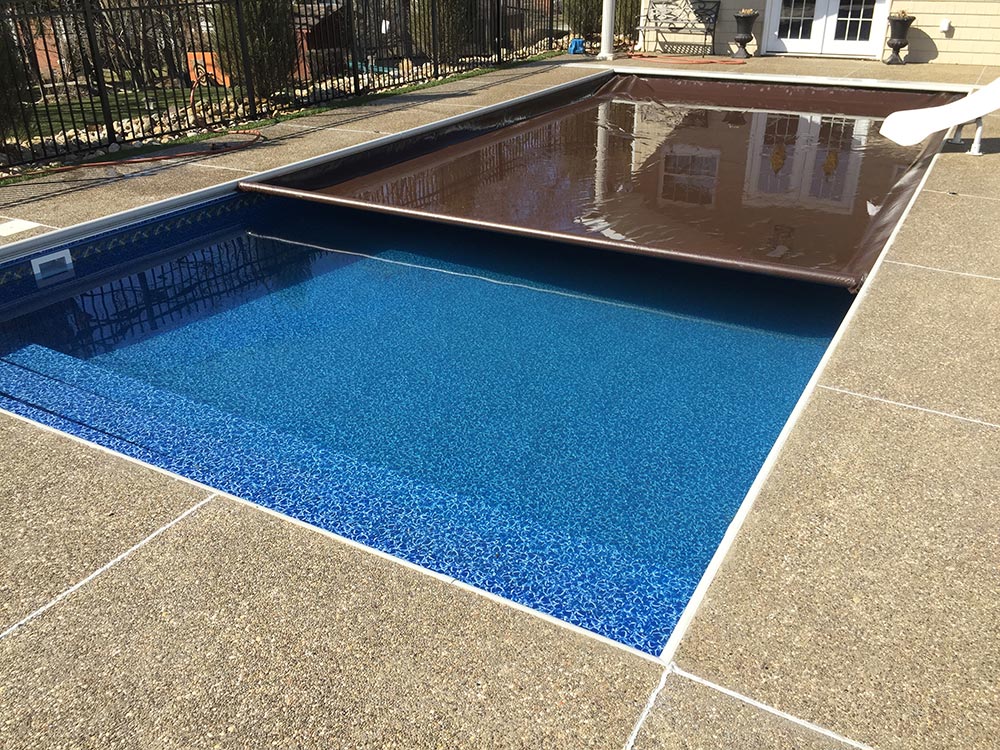 AUTOMATIC POOL COVERS
Our automatic pools covers create a safe pool environment, improve energy efficiency, reduce chemical consumption, conserve water, and provide convenience. Lean more about our automatic pool covers by visiting
(http://automaticpoolcoverscomplete.com)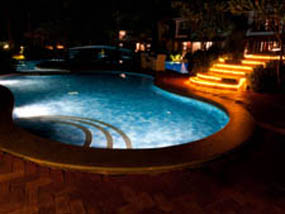 UNDERWATER LIGHTING
Underwater lighting can make night-time in your backyard really magnificent. Be the house where everyone wants to spend an evening!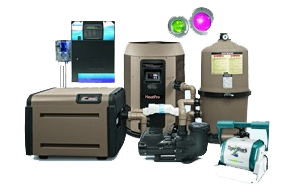 POOL HEATERS
Pittsburgh weather is unpredictable—extend your swimming season with a pool heater. Our Hayward gas pool heaters will heat your pool quickly and run efficiently. Our heaters are controlled by a digital thermostat and only run when needed.
HAYWARD PRODUCTS
For 21 years we have been using Hayward pumps, filters, heaters and cleaners. They are one of the most reliable brands in the industry and we offer nothing but the best for our customers.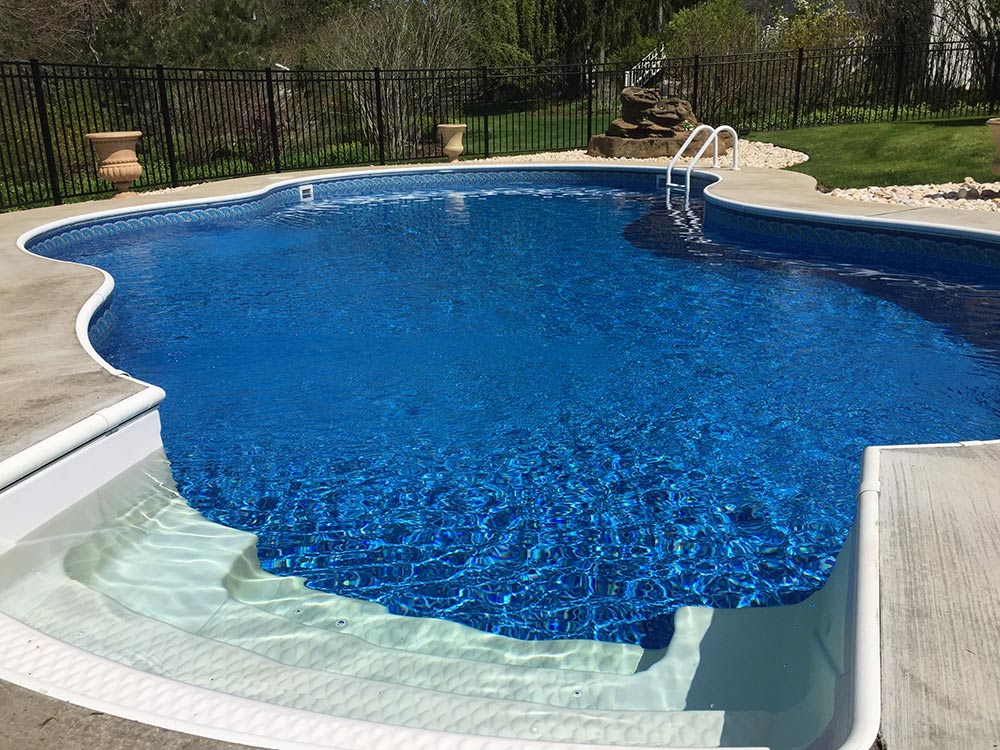 SALT WATER SYSTEMS
A salt water system offers many benefits. The water is softer, and does not leave a residue on the skin like chlorine pools and it doesn't have a strong smell. Swimming in a saltwater pool is less likely to dry out your skin and hair and will not burn or cause redness in your eyes. Saltwater pool maintenance is less expensive in the long run, and you do not have to purchase and store pool chemicals.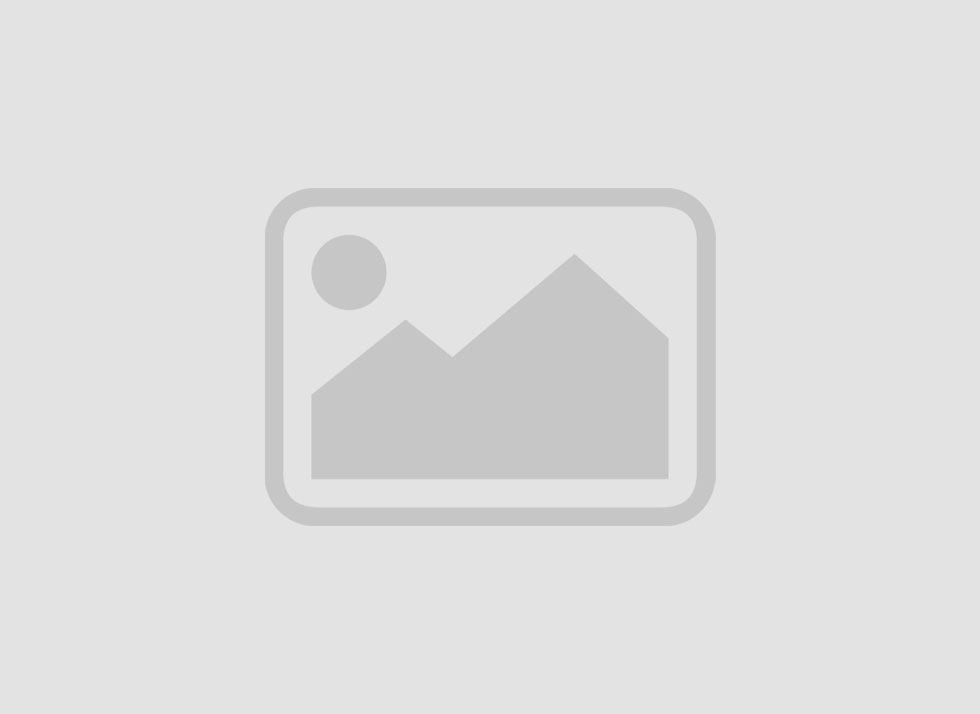 AUTOMATIC POOL CLEANERS
Keep you pool clan without all the effort that goes into using a traditional vacuum system. With our automatic pool cleaner you simply place the cleaner into that pool and plug it in. The automatic pool cleaner will vacuum the pool on its own and all you need to do is empty it when it is finished. This will allow you time to do other things and enjoy your pool even more. Contact us today or stop in to get your automatic pool cleaner.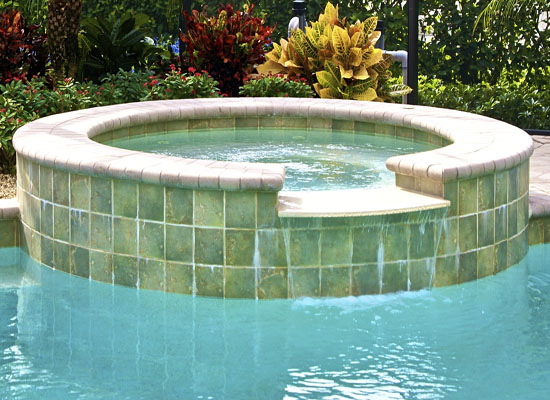 SPILL-OVER SPAS
Let us custom design and build a unique spill-over spa. Our spill over spas will enhance the look of your pool area and also provide another way to relax, relieve stress, and sooth aching muscles.
FENCING
In order to provide safety and meet your local required codes we can install several styles of outdoor fencing.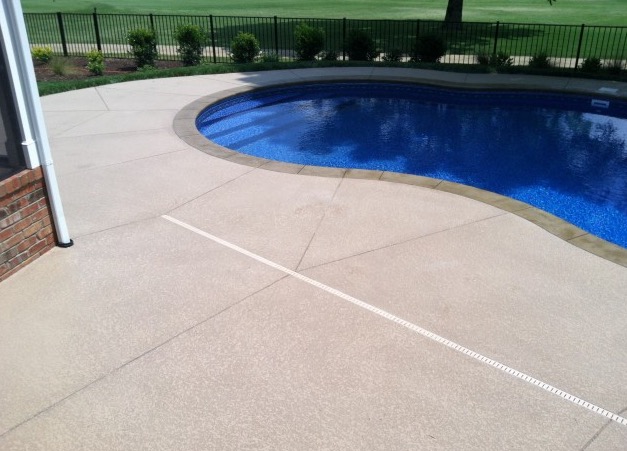 CONCRETE
We can provide concrete and finishing services and offer all types of concrete finishing techniques. We can complete the concrete around your pool can create custom pads for additional patio space.